Speaking of saving on car expenses, Auto Insurance is absolutely an essential piece of it. It's become increasingly common for companies to reevaluate rates and change the cost of policies annually or semi-annually. So, changing car insurance companies can save you a significant amount of money, and there's very little downside to shopping around for the cheapest price.
So this is why we added the auto insurance quote feature into the ZUS app, to help our users save more on car expenses by finding the most accurate and affordable quote comparisons for your auto insurance.
5 minutes setup, works forever to track lower prices for you.
By going to Bucks Settings > Save on Insurance > Setup Now to get started. Simply fill in some information about yourself and your vehicle, and you can get some new quotes. Of course, it should be your real information, otherwise, it will lead to a false result.
If you're interested in some of them, you could just go straight for the switching or contact a professional Agent for further details.
Our system will send a notification email to you in real-time when our tracker finds a cheaper price. If you want, our ops specialist will give you a call in person to notify you. You will never miss an opportunity to save money. (Phone notifications must be enabled in the App manually).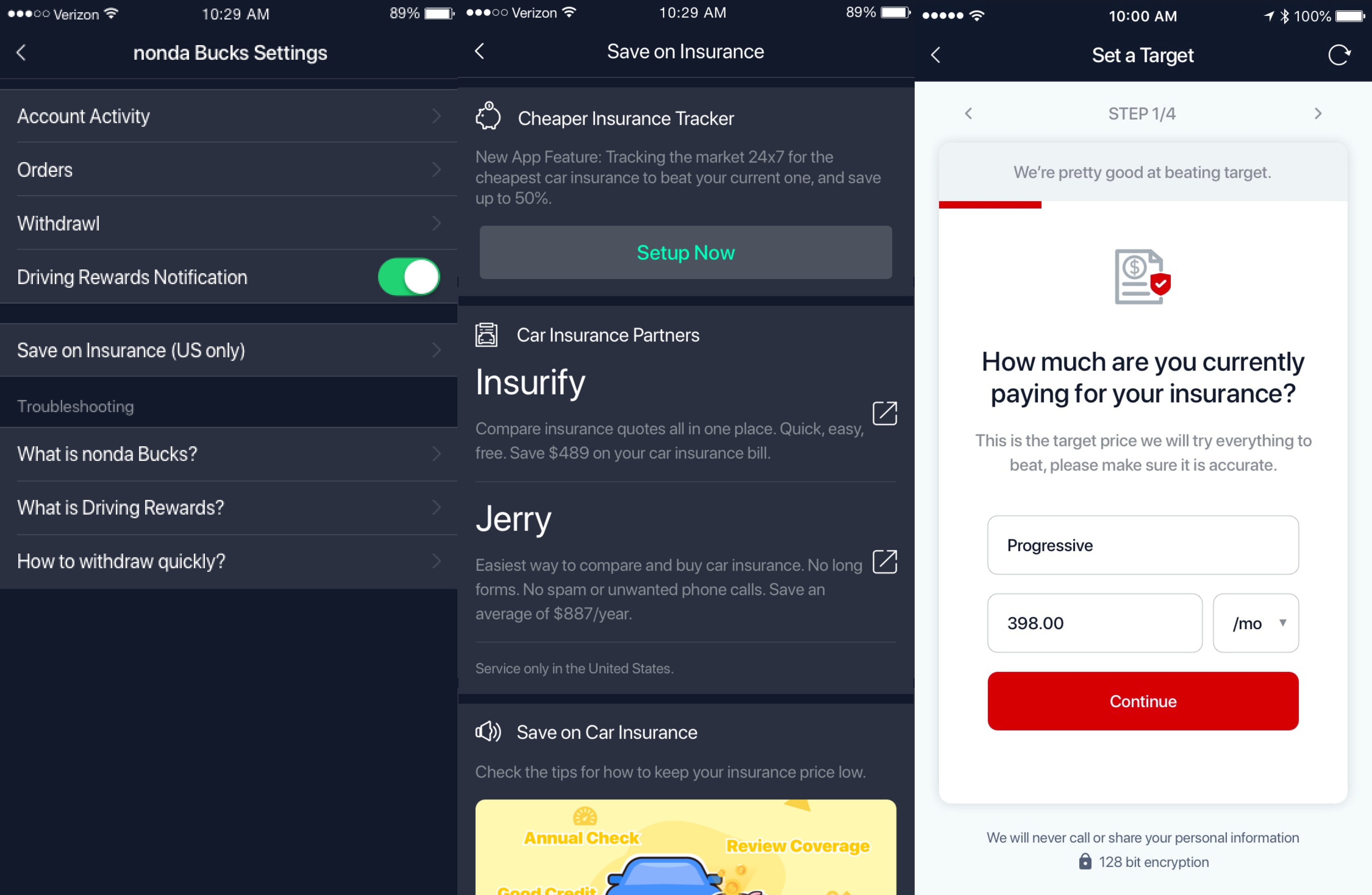 Additionally, if you end up getting some quotes successfully, you will get some up to $5 Bucks as a reward, which is believed to be of great help for reaching your Bucks goal.
If you have any problems or suggestions for us, please feel free to contact us via Settings > Help & Support > Feature Request for assistance.
* The service is for the US only.
MyLifeProtected is an insurance partner of nonda Insurance Services, LLC.
All quotes/applications are subject to underwriter approval. All quotes are subject to company verification and approval of coverage, rate class, and modifications. All quotes do not constitute a Binder of Insurance, Certificate of Insurance or any type of coverage commitment. This referral for insurance is being made by the Insurance Program Administrator, MyLifeProtected, a service of MassDrive Insurance Group, LLC. California Department of Insurance license number OK13475.