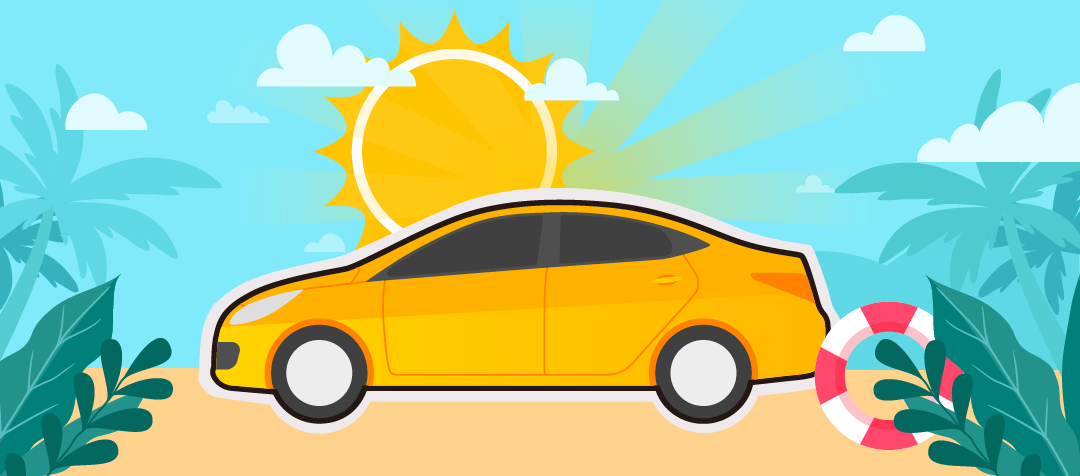 Summer is here, bringing us the perfect atmosphere to do outdoor activities, but as well as its own series of dangers. So it's of vital importance to be more careful with your drivings in the summertime. Let's take a look at what can we do to have safer drives while in Summer.
Check Your Wipers
During Summer, it's always very muggy and sticky, with high humidity and a lot of rains. So, in order to drive more safely in this rainy season, a regular check on the wiper is important. Well-performed wipers can be very helpful protection for you on rainy days.
Be Aware of The Weather
Like what is mentioned above, in the Summer, the weather extremes abound. There may be thunderstorms, tornados, flash flooding, and more. So it's definitely essential to know the weather forecast in your area and check it periodically.
And be cautious about heatstroke. Don't forget to keep hydrated!
Alert Tire Blowouts
The heat can be very harmful to the tires. High temperatures will increase the internal pressure and make tires expand, which will lead to blowouts. It's necessary to keep eye on the tire pressure and tread to avoid damage.
Get a Pair of Sunglasses
During hot spells, the bright sunlight will make your eyes get tired more easily, and the sun glare coming from outside will affect your sight. So have a pair of sunglasses, preferably a pair of polarized sunglasses that can protect you from the intense light, and help you see the road more clearly.
Pay Attention to Emergencies
Except for the cars and drivers, there are many other things worthy of high attention. Like, do not put bottled perfumes and lighters in the cars for a long time to avoid the fire. And it never goes wrong to have a fire extinguisher in your vehicle.
Hope these tips can do little help to you. Just remember, always put safety first. Have a good summer!
OK, generally, it should be a perfect ending here, but for someone who lives on the opposite side of Summer, we think you might need the Winter Car Care Tips. Tap here, we've already got it all set!