Fuel-efficient driving can save you hundreds of dollars in fuel each year, improve road safety, and prevent wear on your vehicle. Growing these fuel-efficient driving habits to lower your vehicle's fuel consumption and carbon dioxide emissions by as much as 25%.
Let's take a look at these driving habits.
Driving in the most economical speed range
Driving at 55-60 mph is typically the most fuel-efficient, depending on the type of vehicle and how quickly the speed is reached. Tests have shown that varying your speed up and down within this range every 18 seconds can increase your fuel use by 20%. Larger trucks and vans have a fuel efficiency speed of around 30-40 mph.
Don't idle.
If stopped for more than 10 minutes, turn off the car to save gas. Outside of the monetary benefits, reducing time spent idling can help cut greenhouse gas emissions. Those 10 minutes of idling as mentioned above not only use up more gas but also emit up to one pound of carbon dioxide. Limiting idling times as much as possible can not only help reduce the effects of climate change, but it can also improve air quality as well.
Coast to start and stop
Allow the vehicle to speed up and slow down at a steady rate. While slamming on the brakes is sometimes unavoidable, one of the main suggestions for hypermiling is to anticipate when braking is needed on the current route. By letting off the gas and allowing the vehicle to slow down naturally, drivers can ensure there is no unnecessary strain put on their brakes and reduce their fuel usage. Then, when braking is needed, pressure should slowly be applied to bring down the car's speed without causing a hard stop. The same practice can be applied when accelerating from a stop.

Driving in the most economical RPM range
Because cruising at an efficient speed uses much less than the maximum power of the engine, the optimum operating point for cruising at low power is typically at very low engine speed, around or below 1000 RPM.
Introducing ZUS EzzySaver Dashboard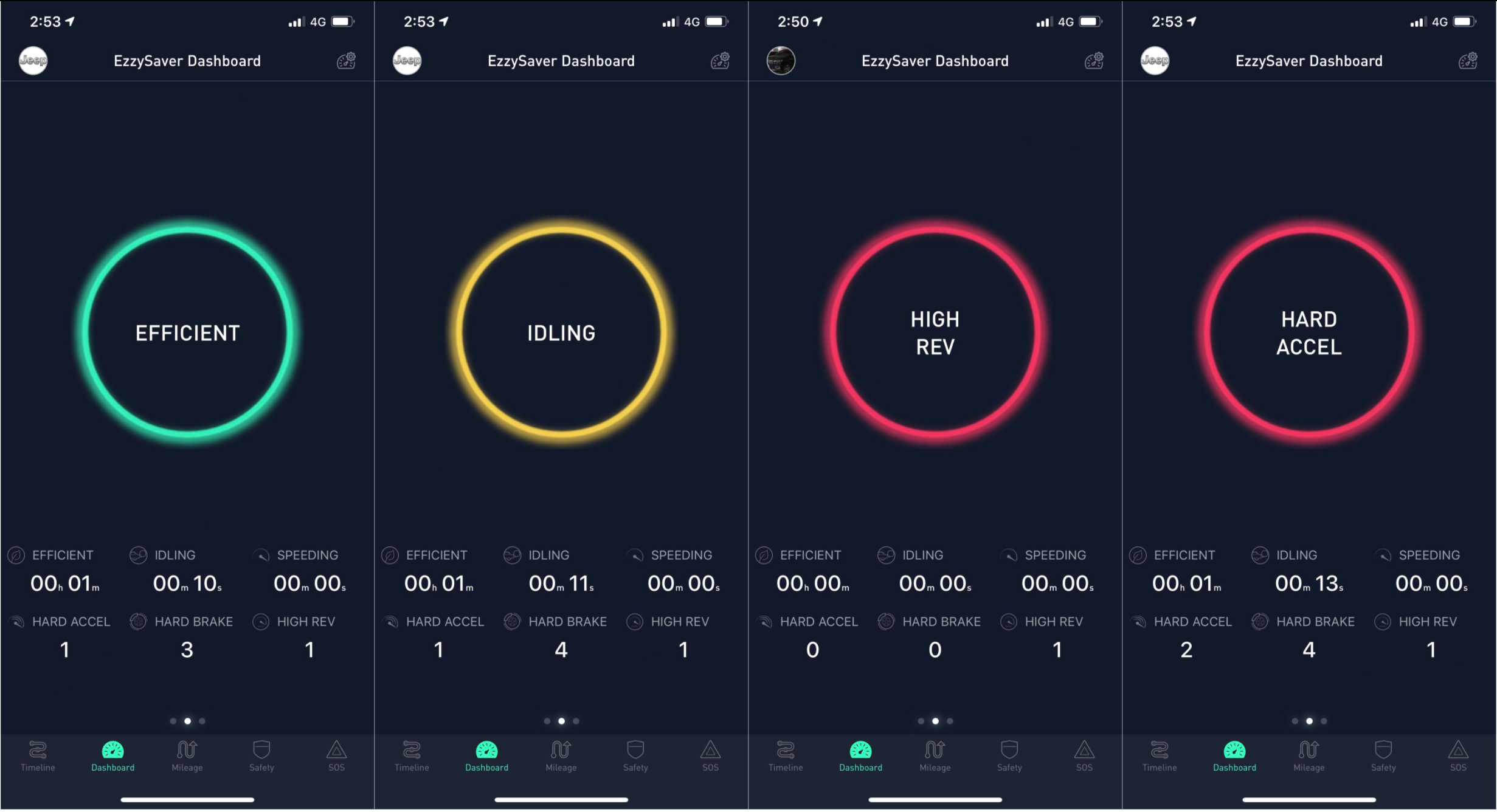 *App UI may change as we update constantly.
Based on all the above factors, the EzzySaver Dashboard is designed to cultivate fuel-efficient driving habits by monitoring your real-time driving performance. The whole dashboard alerts you when you are not driving efficiently. After driving with it for some period of time, you won't miss the chance of growing all the fuel-efficient driving habits, thus saving you more money.