Q: I have already purchased the nonda Roadside Assistance Service via the website, and have received the order confirmation email telling me the service is already in effect. Still, why I didn't find my RSA profile in the RSA settings on ZUS App?
A: This is mainly because the email you used to purchase this service didn't conform with your ZUS login email. You can log out of the current account then login using the email address you used to purchase the RSA service on www.nonda.co.
If you don't want to switch the account, then, you have to manually input all the RSA profile in the Settings.
Q: Where to find my RSA profile and how does your RSA profile look like in the ZUS App?
A: Tab SOS, then tab the settings icon in the upper right corner to access your RSA profile.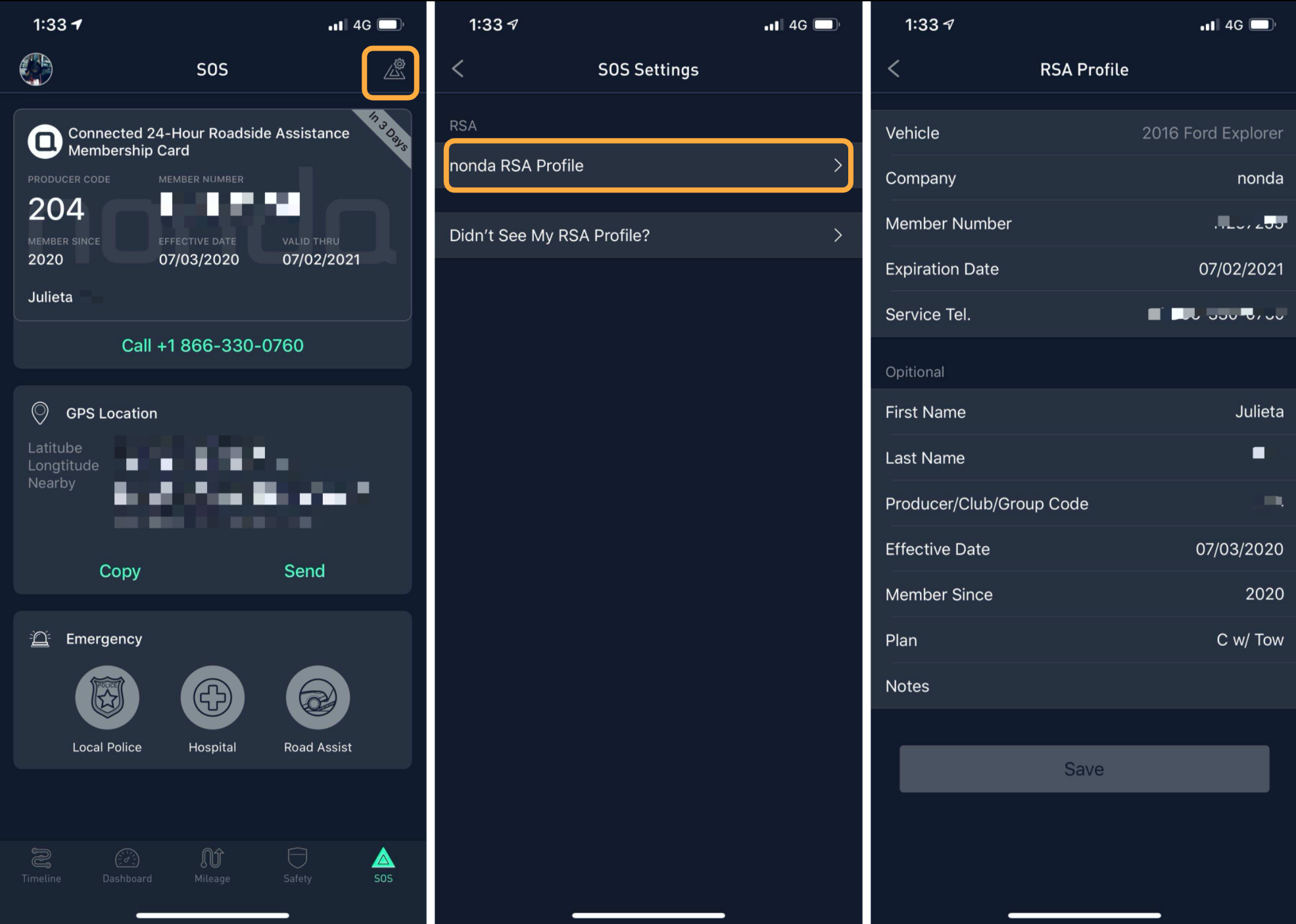 *App UI may change as we update our app constantly to provide better user experience.
Feel free to reach out to zus-dev@nonda.us if you have issues syncing your RSA service info to the ZUS app.