Recently we've received quite a few feedbacks complaining not being able to get the ZUS Smart Vehicle Health Monitor Lite up and running. However, when further troubleshooting with the cases, we found out that several users weren't even able to take hold of this device's Bluetooth Connection.
Check your phone's Bluetooth settings and see if you can see a Bluetooth named VHMLite-ble or OBDII on the list next time when you get into your car?
On iPhone: go to Settings-Bluetooth
On Android phone: go to Settings-Connection-Bluetooth (we take an example from one of our Samsung phones, you may find it being called another name if you are using a different brand)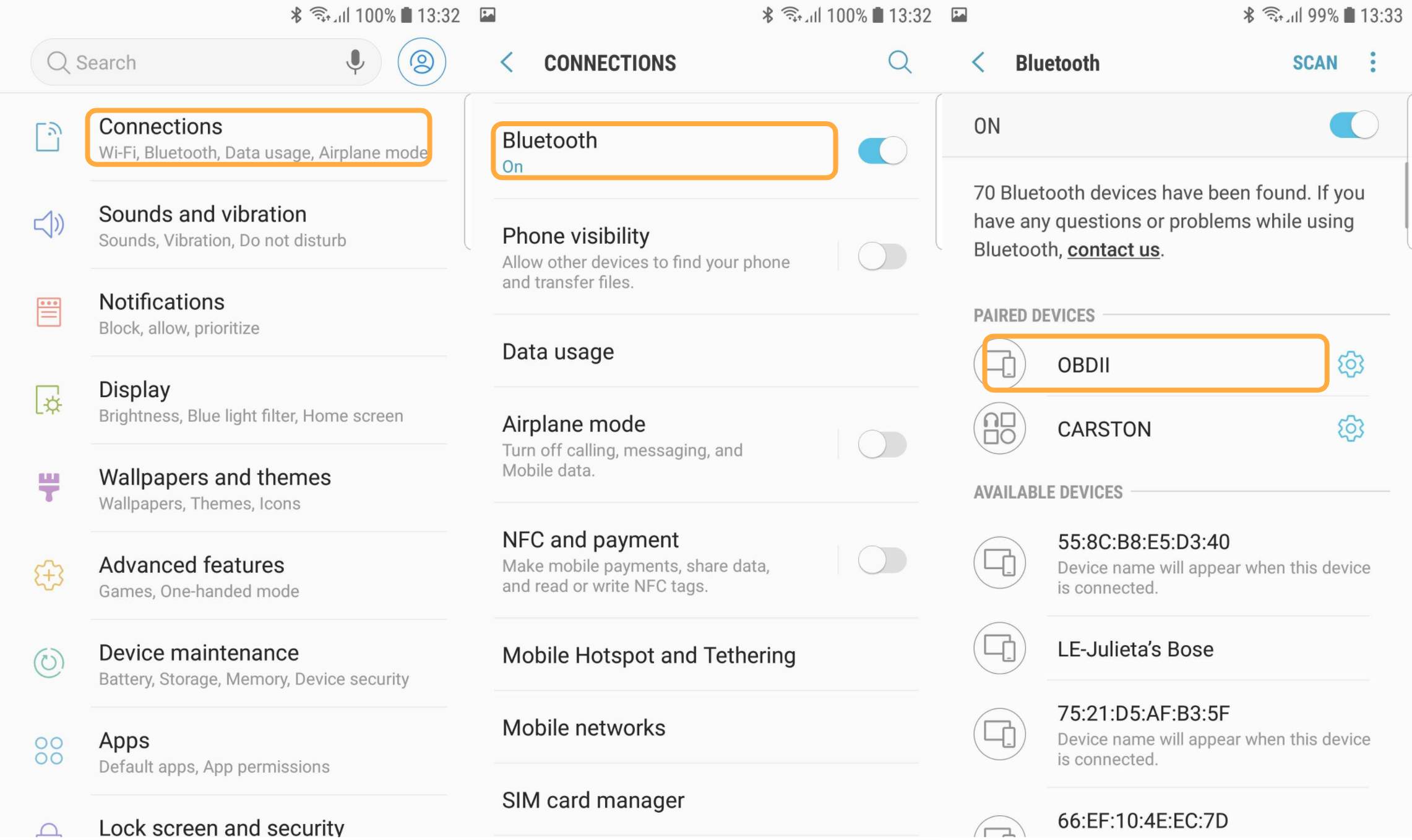 Make sure when you do say, your device is well plugged in and the car's engine is on.
Caution: Just check if it appears on your phone's Bluetooth Settings. DO NOT pair it in the phone's Bluetooth settings, if you have done so, please "forget paired device".
If you can see it in the phone's Bluetooth settings, then go back to the app, unplug and plug again the device to make the connection.
Feel free to contact us via zus-dev@nonda.us when you have any issues.