How to Customize the Data Items
Swipe to the third tab, Tiles Dashboard, then click "+" to go into the "Data Select" mode.
Select or search the data items you wish to be presented on this dashboard.
You can also long-press on any existing tile to remove or change the data item.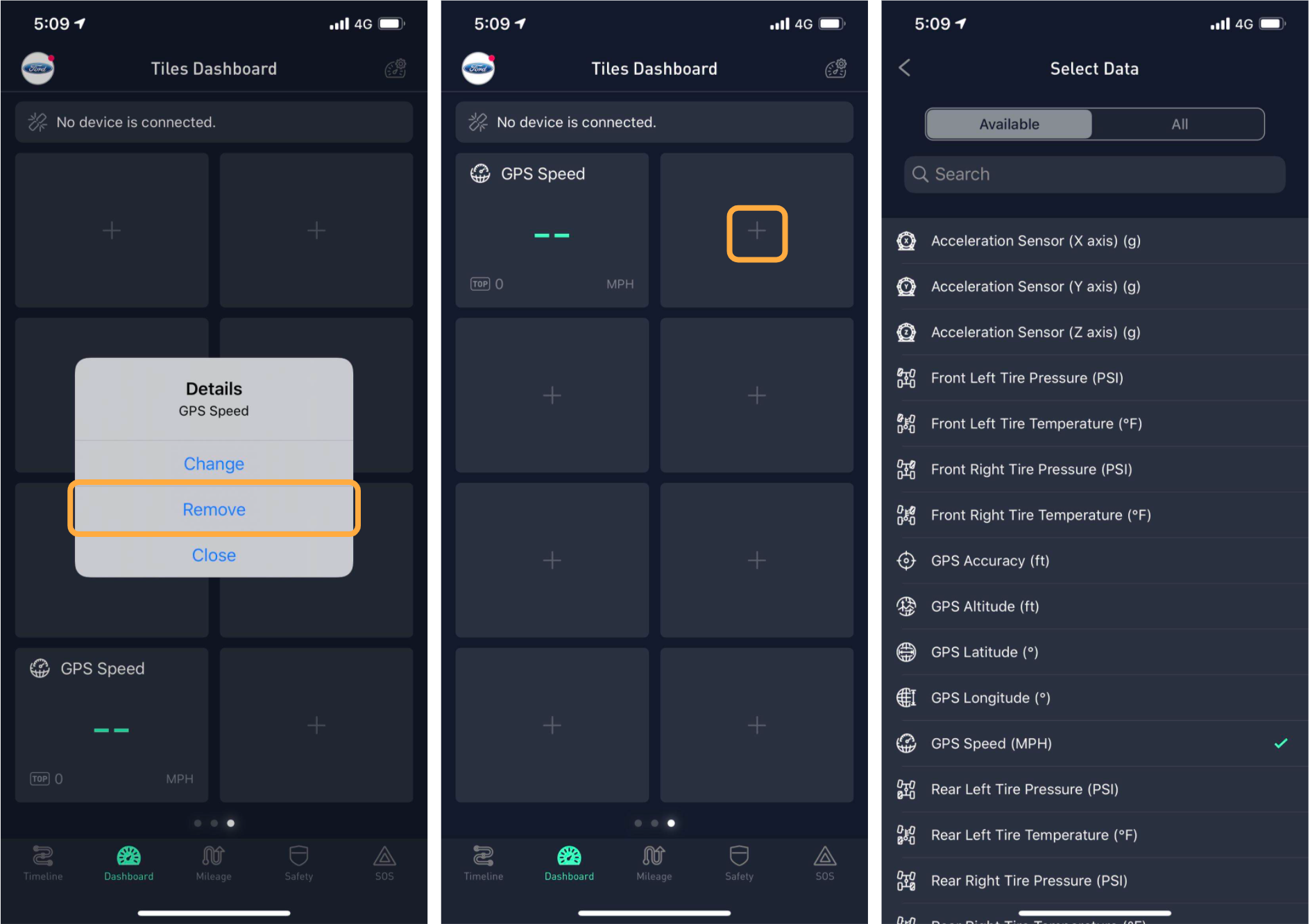 Please make the selection/configuration when your phone's connected with the device.
Available: this data item is available from your OBD-II port.
Unavailable: this data item isn't supported and can't be obtained.
*Different car make/models may differ from the numbers of data items, this all depends on the protocol applied by the car manufacturer.
More Data on Your Customizable Dashboard
Simply get the nonda Vehicle Health Monitor lite, and you can select from up to 108* data items to choose from. Click here for how to get your free nonda Vehicle Health Monitor lite.
* 108 is the maximum number of data items we support, however, different car make/models may vary in the total amount of data items that are supported.