Do you know that since ZUS V6.8.1, users are able to customize the dashboard page and select up to 8 data items that can be displayed in real-time?
Ever since we launched the Smart Vehicle Health Monitor, we've received so much user feedback asking for more customization on the dashboard, so here it is, after weeks of design and development, we are so thrilled to announce our Customized Dashboard.
We've been soft-launching this customized dashboard for some time now and have optimized some major features like adding tire, battery data to the data items pool and etc.
How to Customize the Data Items
Swipe to the third dashboard, then click "+" to go into the "Data Select" mode.
Select or search the data items you wish to be presented on this dashboard.
You can also long-press on any existing tile to remove or change the data item.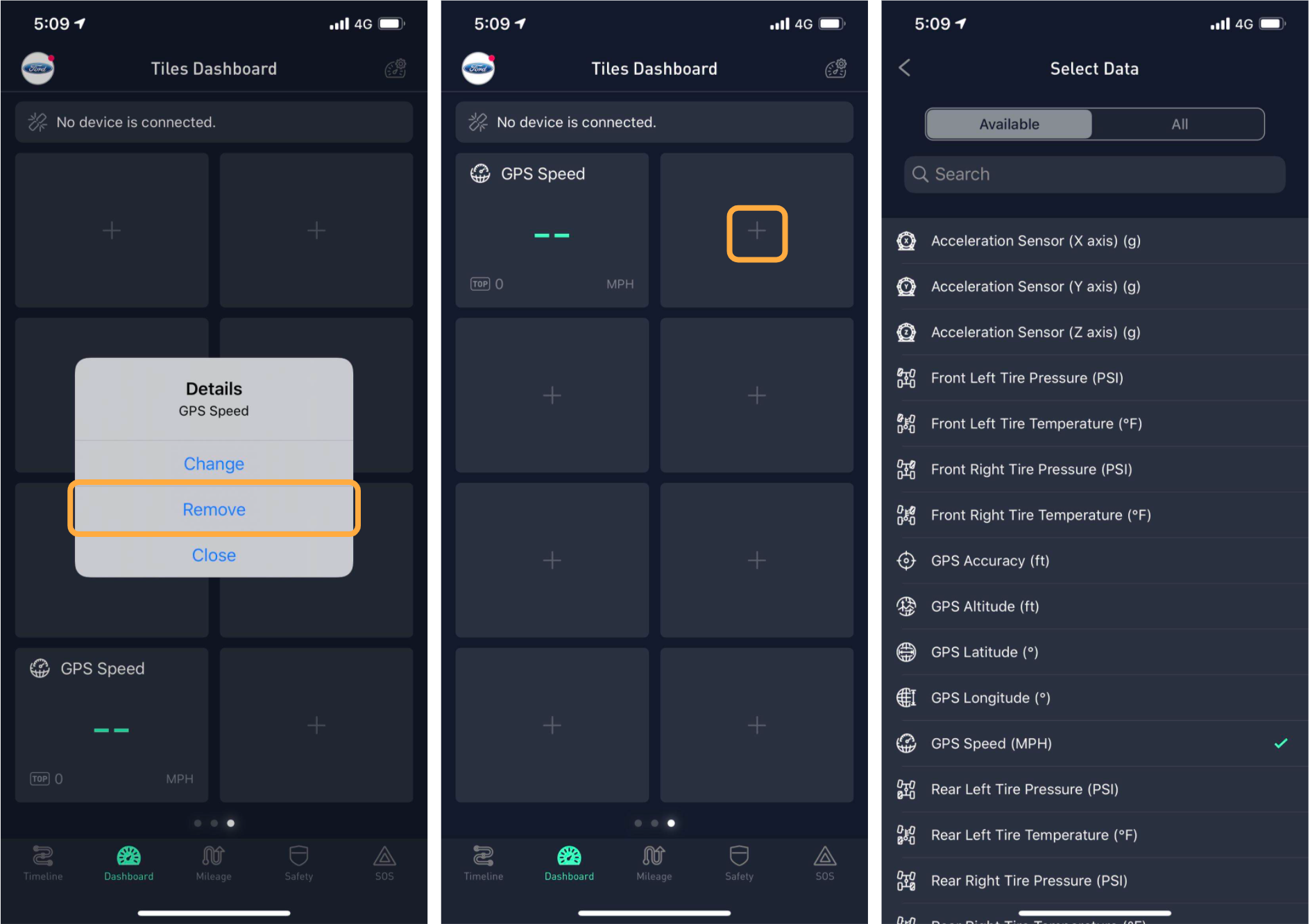 Please make the selection/configuration when your phone's connected with the device.
Available: this data item is available from your OBD-II port.
Unavailable: this data item isn't supported and can't be obtained.
*Different car make/models may differ from the numbers of data items, this all depends on the protocol applied by the car manufacturer.
Some basic tips on how to utilize this dashboard to its maximum.
Delete unwanted data items. You could long press on the data card to delete the items you don't need anymore.
Export the data log. Data logs are automatically generated for each trip. A CSV file will be saved to your ZUS app after you complete one trip. You can click on the "share" icon to open this file with another application to edit or save it elsewhere.
More Data on Your Customizable Dashboard
Simply get the nonda Vehicle Health Monitor lite, and you can select from up to 108* data items to choose from. Click here for how to get your free nonda Vehicle Health Monitor lite.
* 108 is the maximum number of data items we support, however, different car make/models may vary in the total amount of data items that are supported.