More Than a Tire Gauge Now
In addition to the "tire pressure" related features, we are so thrilled to announce that for those who purchased or is going to purchase the Smart Tire Safety Monitor, you are about to enjoy the Core Features on the ZUS Smart Assistant App, which are, the Mileage Log and the Car Finder* very soon.
*Feature is scheduled to be released before Christmas this year.
Mileage Log
Automatically tracks all your mileage and all the record is downloadable. You could easily classify each trip either to a business purpose or a personal purpose by a single swipe. Certified by the IRS, ZUS Mileage Log is the most favorable feature among the community. Before, this feature is only supported by the ZUS Smart Car Charger and the ZUS Smart Vehicle Health Monitor.
Customizable Mileage Rate & Unit
A universal consideration for everyone trying to use the Mileage Log. You could set the Currency Code and the measurement unit you use in your country to generate the most convenient report for you when needed.
Car Finder
Never worry about finding your way back to your parked car. This feature allows you the ability to find your car either with a compass or using a map view. Focus on what you should do and let ZUS record the trivia for you.
Parking Meter Alert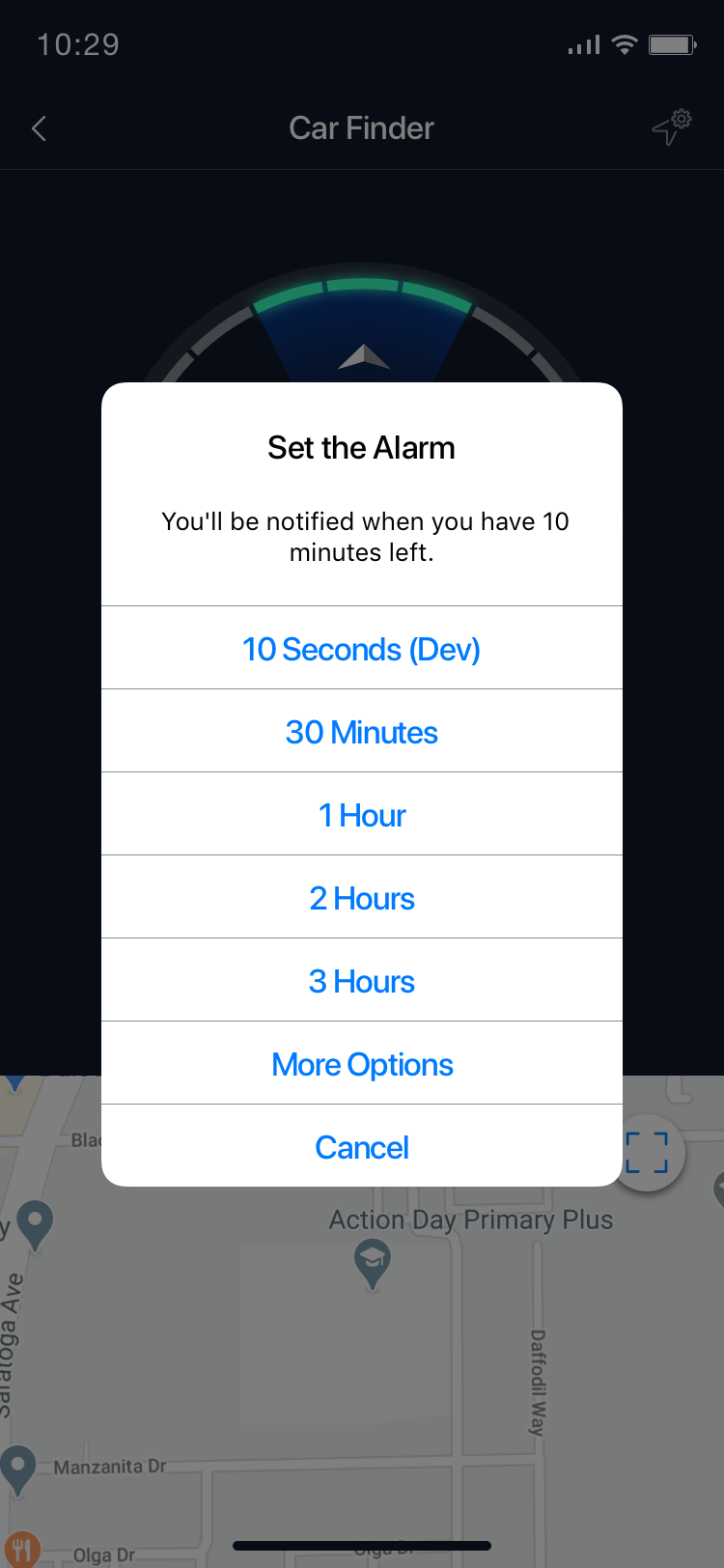 Stop paying parking tickets just because you forget the time. Easily set a parking timer on your ZUS® App to alert you 10 minutes before time runs out.
The ZUS Smart Tire Pressure Monitor
Tire safety should always be listed as the number one item on the checklist regarding your vehicle's maintenance.
nonda has made a Smart Tire Pressure Monitor that can give real-time tire pressure & temperature readings and detect a slow leak with its own Accutemp Algorithm.
If you aren't familiar with the STSM, here are a few articles we wrote on this topic:
Previous Articles