Q1. What is OBD-II?
Take a long story short, we can use an OBD-II (On-board diagnostics) adapter to receive & send data to the vehicle's electronic control units (ECUs).
Usually, an OBD-II adapter connects to a mobile application or computer software via Bluetooth (Android only), Bluetooth Low Energy & Wi-Fi (iOS & Android).
Q2. What is ELM327?
ELM327 is not an OBD-II adapter itself but stands for the most comen communication standard which is applied by many OBD-II adapter manufacturers.
It defines how an adapter can transfer data to and from the vehicle's ECU.
Adapters made by those manufacturers using the ELM327 standards are thus called the ELM327 compatible OBD-II adapters.
Q3. How do I know if my device is compatible with ZUS ELM327?
There are various channels that consumers can get the device with a relatively low price compared with those professional adapters that are made for vehicle repair shops. When you search for the device, use the keyword ELM327 and you will get tons of thousands of search results.
In theory, ZUS ELM327 App is made for all the standard adapter that is made with ELM327 standard. However, we CANNOT GUARANTEE the App's compatibility for those who claim themselves to be ELM327 compatible adapters, but in fact, only supports only parts of the ELM327 standards. Make sure you make good communication with the vendor's customer service personnel and make sure it really is a standard ELM327 adapter.
Q4. What are the compatible devices for ZUS app?
We've listed several devices that are tested and verified so if you still don't know what type of adapter to start with, you may consider the following ones.
Compatible Devices on iOS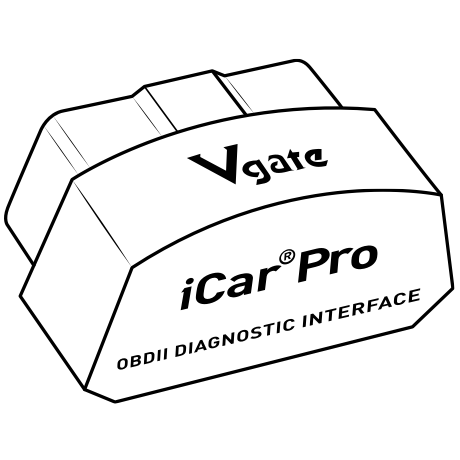 Compatible Devices on Android
OBD-II devices with ELM327 protocol.