You will need to connect your Dash Cam with the ZUS app to be able to review saved video footage and adjust settings.
Connection
Click on the top bar "Tap to Open Dash Cam". When you are on the Dash Cam page, click the button on the device to activate Wi-Fi first then click Connect Now.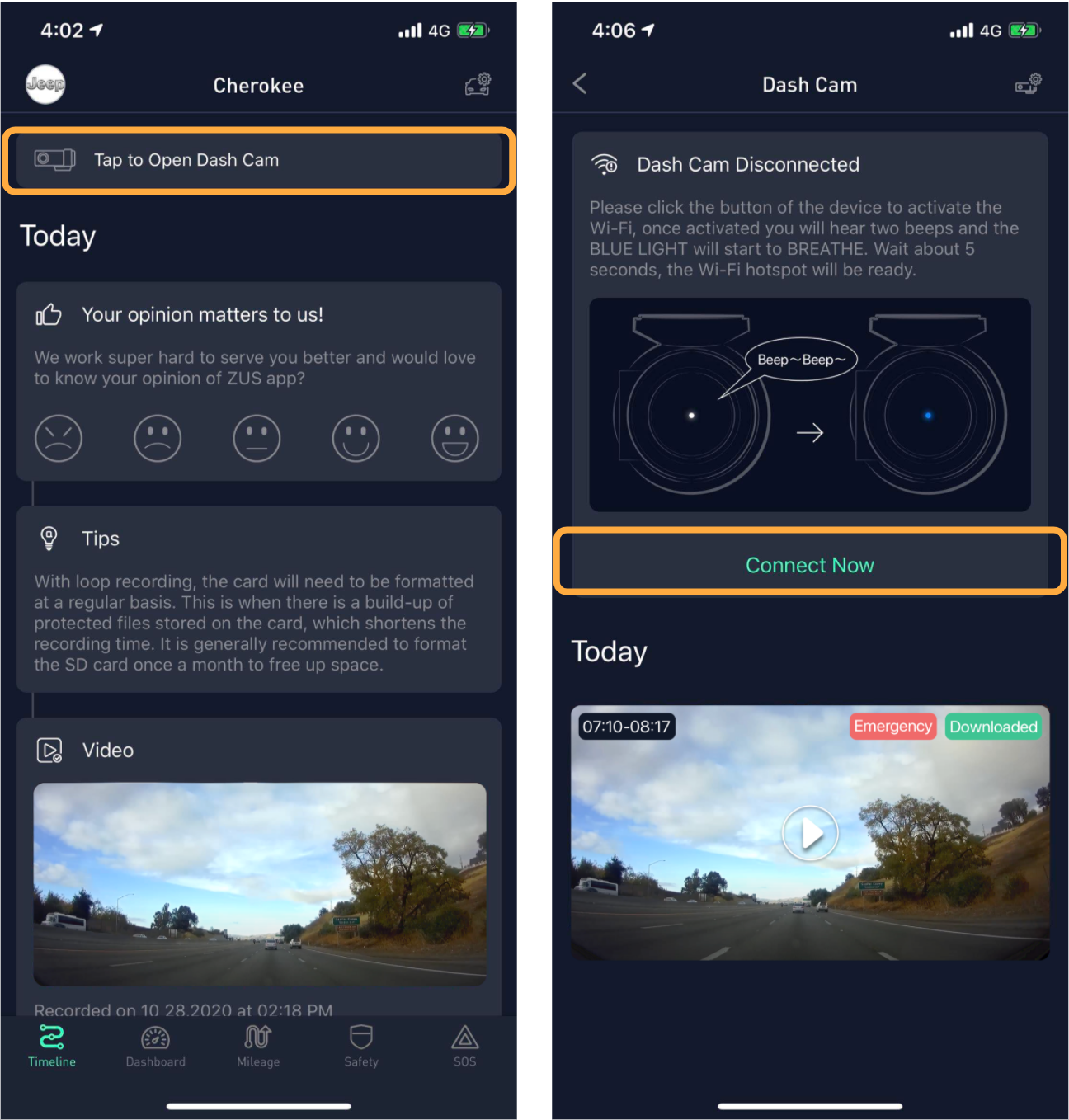 *Once the wifi has been turned on, the Dash Cam stops recording.
Manage Recorded Videos
View the Video Footage
Click on any video you want then go to the video's page to watch the video.
Download & Manage the Videos
Click on the video you want to download then you can see the download button right at the bottom of the page. Downloaded video is saved inside the ZUS app.
Related ZUS Smart Dash Cam articles: