Tips:
If you check this page, it means you might have some problems during the pairing process. If not, it's still good to know more before you start. The key for pairing are: 
Turn on

GPS+Bluetooth+Internet

 of your phone and ZUS should be

blinking

(not off/on) before starting to pair. 
Pair the receiver in ZUS app instead of the system Bluetooth menu. 
If the ZUS app can't find your ZUS, try restarting your phone, check if your car is on (not ACC) and place your phone next to ZUS, and then try again. 
ZUS lights Indicator:
Blinking:ZUS is not connected/Paired with App. Please turn on Bluetooth+GPS+Internet and ZUS app.
Keep On: ZUS is connected with ZUS App and connected phone/tablet is nearby. First, please make sure you pair ZUS in ZUS app not phone system Bluetooth. Unpair from system Bluetooth and try in App instead. Secondly, You may switch off your phone system Bluetooth to see if it's connected to this phone. If it still keeps on, please check if ZUS app is installed in another ios/android device and that device should be nearby
No lights:ZUS is not connected with the cigarette lighter. Please plug in again/try in the other car.  
If after trying above steps and tips and it still doesn't work, you may contact us at cs@nonda.us with error screenshot and your app account. Our agents would response within 1 hour.   
Step-by-step instructions to pair ZUS:
Plug ZUS into the cigarette lighter, start the car engine and three dotted lights on top of ZUS to start blinking. Once they are blinking, ZUS is ready to be paired.

Open the ZUS app with Bluetooth+GPS+Internet turned on. Log into your ZUS account or create a new one, choose "+" at top right corner and choose the device. The app will search for and connect with your charger automatically.

You should see car battery voltage in green and the three lights on ZUS charger stay on. This means that ZUS has successfully connected to your phone.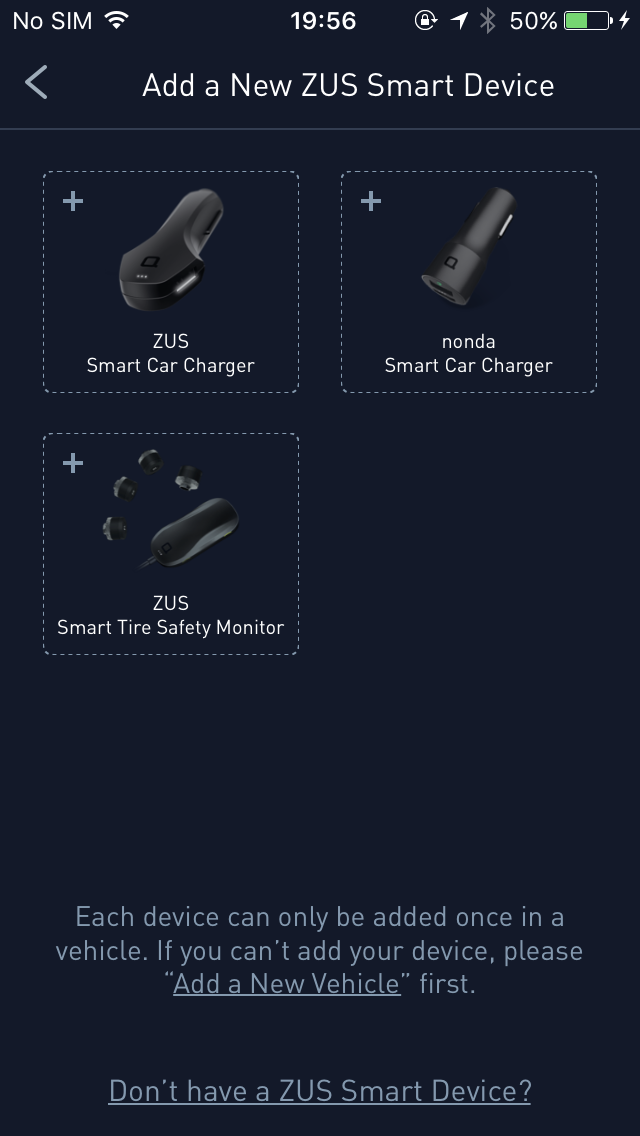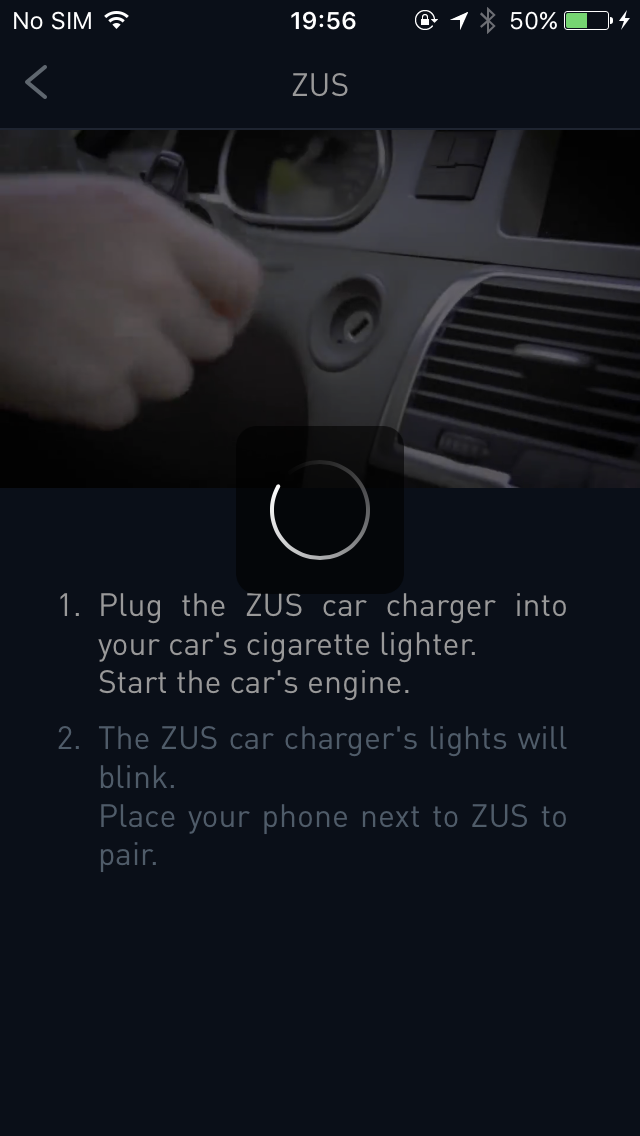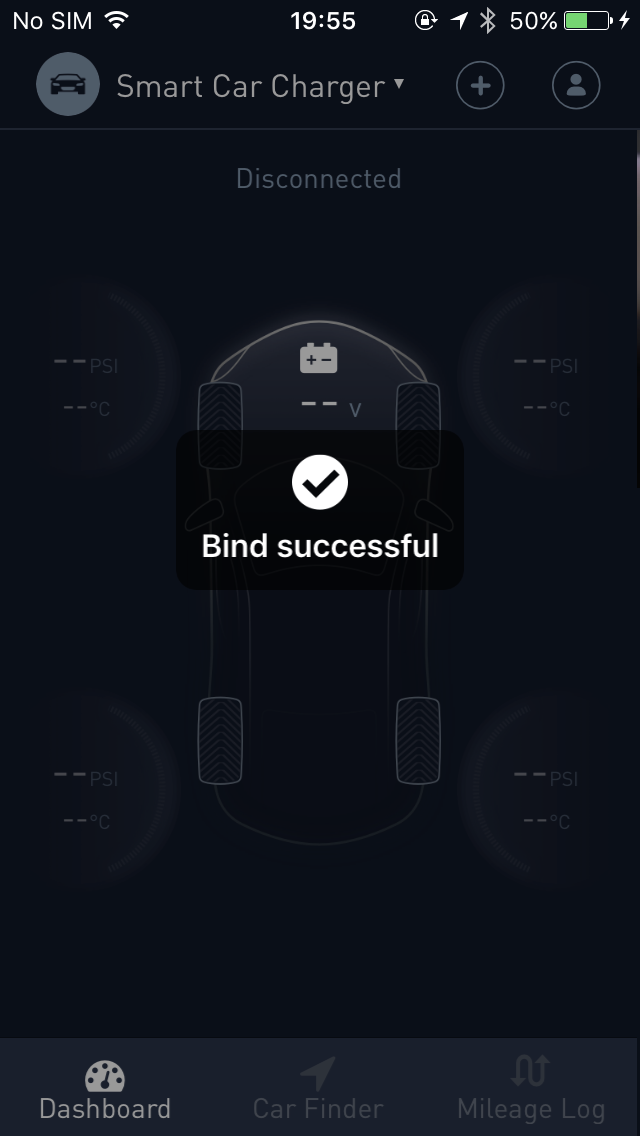 Q1: Why it says "ZUS is currently used by someone else"?
If a pop-up message appears that says ZUS is owned by someone else and that you need to send a request, it means your ZUS is owned by the other account which might be the other account of yours if you change a new phone.
Did you still have your old account name/password?
Yes, I still have account name + password: You may log out this account and log in by your old account directly. ZUS is under your old account.
Yes, but I only have account name: Please try "forget password" and log into your old account with new password. ZUS is under your old account.
No, I have no idea which account my ZUS connected to: Please click the request in pop-up message by new account and contact our Customer Service at cs@nonda.us with your new ZUS app account. We'll help you reset. 
 Video Instruction
Check out these other related content: