You can take a picture of what you're tracking with AIKO by following below steps. That allows for easier reading of what you are tracking from the list if you have multiple AIKO Finders.
Here's how:
Step 1  Tap on the AIKO you want to update on the list.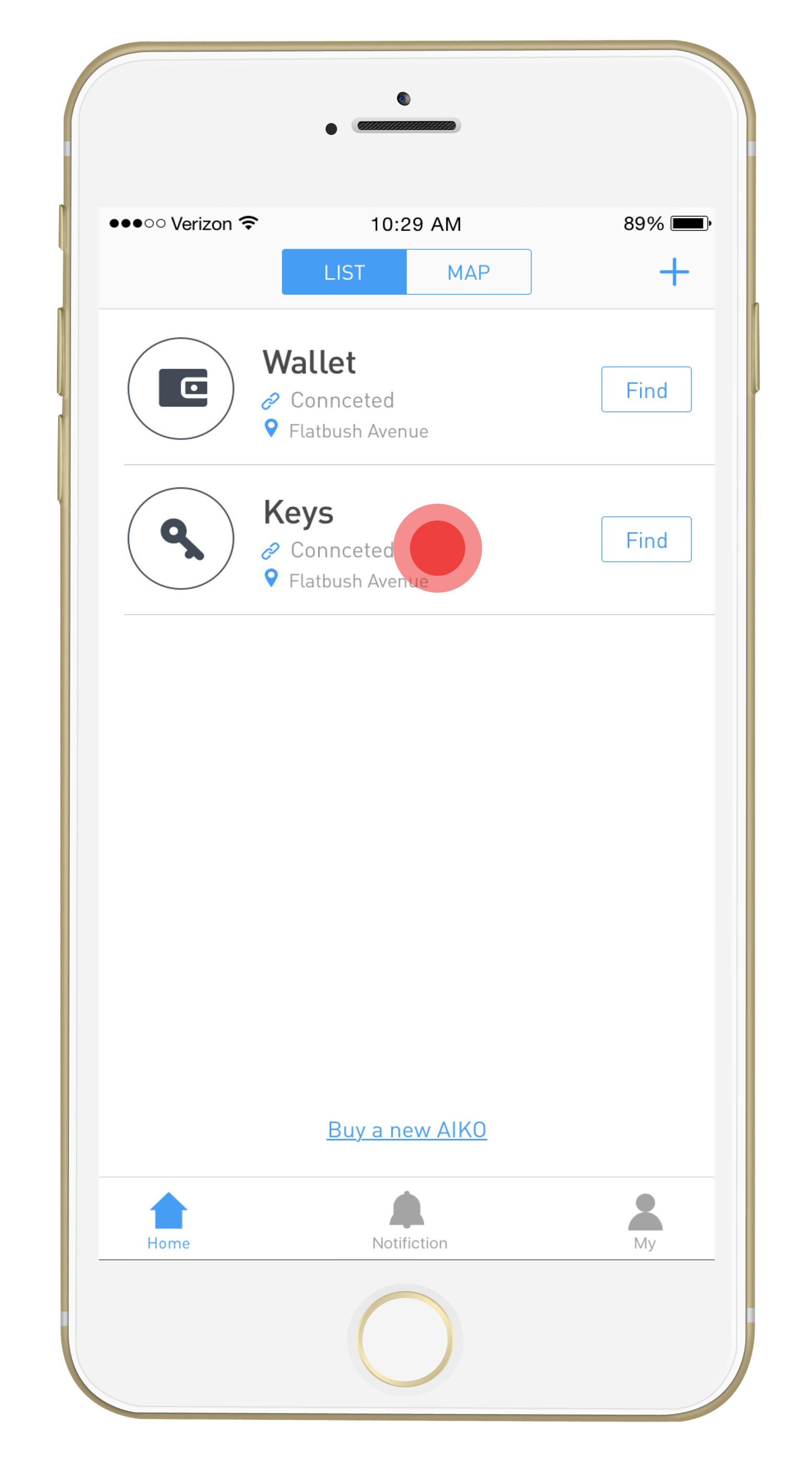 Step 2  Tap on the default avatar to open your phone's camera or get from album.